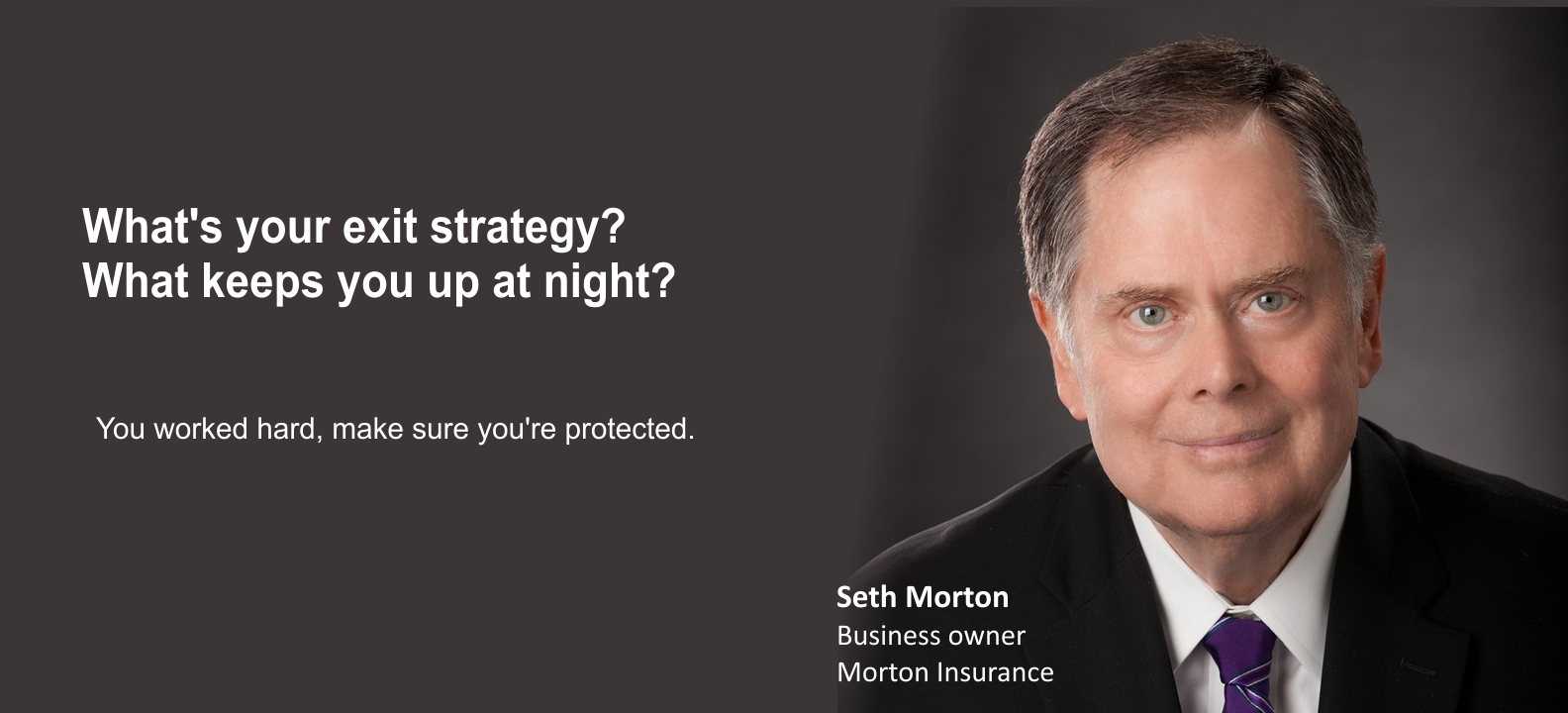 ​Whether you're new and focused on cash flow management and revenue or growing and focused on talent acquisition and building the customer base, you need a plan if something goes wrong.
Step One: An Exit or Succession Plan
Only after creating a sound plan do you know what you need to accomplish it. A plan gets a real return on investment. This process is complementary as part of providing the right solutions for your business.
"After a detailed review of Beacon's financial statements, we discovered that there were no written agreements between the partners and no way to use life insurance to fund the buyout of one partner by the other in the event of death. Seth's attention to follow-up and detail helped me know more about my business and how to protect what I am working so hard to build."
Step Two: Solutions to Protect You
You run a professional business and your time is valuable. We provide only the options that make sense for your plan and future.
Once your needs are understood, we develop the proper solutions to protect your family's income, insure the value of your share of the company and ensure your family monetizes the business without having to sell it. Disability insurance secures the incomes of owners and employees while they are living. 
The Process
Personal

Information Gathering

Establish

ing

Financial Needs

Performing

Business Analysis

Financial Evaluation to Establish Business Value

Structure an Insurance Plan working with Insurers

Prepare and Submit Insurance Applications

with proposed insureds

Consult

with

attorneys

to

p

repare

l

egal

d

ocumentation

Policy Delivery

Ensure legal documents are completed and signed
Facts to Know:  86% say they don't have life insurance because it's too expensive, yet overestimate cost by 2X
*Birthday is important because life insurance illustrations look 6 months forward to the next birthday when they calculate premiums.